Attend the splendid events in Health and Nutrition Industry in Hong Kong
请即参加健康及营养产业界瞩目盛事

Nutracon Asia aims to provide business researchers, industry leaders and high level executives with the latest trends, opportunities and market developments in the health, nutrition and personal care industry.

Being one of the most attended workshops, we provide an excellent get-together platform for our attendees and speakers to communicate and mingle. The program includes a full day workshop as well as a Networking Luncheon where everyone in the workshops gathers. You would not want to miss such an exciting event!
亚洲营养及健康产 业专业会议针对现时健康、营养及个人护理行业,为行内之研究开发人员、高级行政人员等剖析最新市场走势、商机及发展动态。
作为业界数一数二 的会议,我们亦为参加者提供一个理想的平台与嘉宾详谈分享,内容除全日工作坊外,亦包括场内举行的联宜午餐。不容错过!
Healthy-Aging Workshop 1 :

(22 August, 2012)



Getting Ready from the Functional Food & Beverage and Supplements Angle
健 康老化工作坊1:
(2012 年8月22日)
功 能性食品及补充剂 工作坊
Putting together science and marketing in developing products for baby boomers
Christine Holgate, CEO,

Blackmores

Market trend and scientific concepts for health aging market
David Cai, Scientific Marketing, Food Fortification and Regulatory Affairs,

BASF

Review of Functional Beverages for Healthy Aging
James Tokin, President,

HealthyBrandBuilders

Meaning of Nutrition to Aging Population – ONS: the clinical outcome and its economic impart
Yan Guan, R&D Operation Director,

Abbott Nutrition International

Presentation by

HSIAS (AAHSA)

, Singapore
Presentation by

Tangut Corporation
Organic Workshop, in conjunction with HKORC

(22 August, 2012)
Asian Organic Market Update
Jointly presented by Nutracon Asia and Hong Kong Organic Resources Centre, this workshop on Organic Market provides a platform for sharing updates and trends of the Asian market by world-renowned practitioners. It is indeed the organic hub of the region to serve the organic business community. Details include but not limited to:
有 机产品工作坊2 (香港有机资源中心协办):
(2012 年8月22日)
亚洲有机市场最新动态
是 次工作坊重点为参加者提供资讯交流机会,由世界有名的讲者分享、谈讨有机市场的发展。内容包括以下:


Global Market for Natural & Organic Personal Care Products
Amarjit Sahota, Director,

Organic Monitor

The Update Organic Market Development of Hong Kong
Prof. Jonathan Wong, Director,

Hong Kong Organic Resource Centre

How GOMA Enhances Organic Market Access in Asia

The Opportunity and Challenges in the Asian Organic Market Development

The Impact of the New China Regulation towards the China Organic Market

The Status and Trend of the Structure of Organic Consumer Market in China

The Development of the Consumer Market in Singapore

Open Discussion – How to tap into the Asian Organic Market
Healthy-Aging Workshop 2, in conjunction with HKCTR:

(23 August, 2012)
Inspirations from the Personal Care and Cosmetic Sector
健 康老化工作坊2 (香港化妆品技术资源中心有限公司协办): 
(2012年8月23日)
个 人护理及美容品工作坊
The Role of Natural Personal Care in Healthy Aging
Leigh Kite, General Manager (Personal Care),

Comvita NZ Ltd.

Subcontracted Manufacturing your Private Brand in China, a road of China Business Development
Elaine Chan, R&D Director,

Ming Fai

Overview on innovative organic ingredient development, and transforming the future of aging products' trend
Christina Ho, Manager,

Croda Hong Kong Co Ltd

Detailed Explanation on China Registration system for Imported cosmetics and new materials
Gan Lu, General Manager,

Beijing ICJDC Co Ltd

The Concept of "Aging" for South China Consumers
Dr. Abraham Yam, Medical Director,

ABM Skin & Laser Centre

Presentation by Shino Fukuyama, Vice President,

VION Group, Japan
Market Access & Focus Workshop:

(23 August, 2012)



As market grows and opportunities everywhere, this workshop enhance audience's horizons by successful entrepreneurs to share their insight along examples to illustrate the overall market trend.
市 场分析及拓展工作坊:
(2012年8月23日)
现 今市场变化万千,藉此邀请来自各方面的出色企业及代表,多角度剖析市场形势,为您的业务注入新思维。
Opportunities in China's Developing Natural Health Product Industry
Jeff Crowther, CEO / Executive Director,

U.S. - China Health Products Association

Speed Up the Application of Food Technologies in Nutrition and Health
Jia Mei, Head of Nutrition Health and Wellness,

Nestle (Greater China Region)

Presentation by Connor Link, Associate Editor,

Nutrition Business Journal

Presentation by Ewa Hudson, Head of Health & Wellness Research,

Euromonitor




Natural Products Expo Asia 2012 亚洲天然产品博览 2012
Don't forget the 10th edition of Natural Products Expo Asia, which will be taking place at Hall 3F-G, Hong Kong Convention and Exhibition Centre on 23 – 25 August 2012. The show hosts an exhibition area of 6,000 m2 to encompass the finest natural and organic products sourced from around the world including food & beverage, dietary supplement, natural and raw ingredients, cosmetics and skin care products, spa facilities and supplies, and more. Staged as the region's most acclaimed trading and sourcing platform the show is further supplemented by a series of high-profile educations, networking events, and stimulating live cooking demonstrations to gather thousands of quality visitors to excel in the buzz.


请不要忘记在2012年8月23 – 25日于香港会议展览中心瞩目登场的「

第十届亚洲天然产品博览

」!! 展会总面积达6,000平方米,展出多种来自世界各地的天然及有机产品,包括功能性食 品及饮料、维他命及补充剂、天然原材料、化妆品及个人謢理产品、水疗设备及供应,及其他优质有机产品。贵为业界的先锋,展会除了为本地及海外商家提供一站 式的贸易平台之外,亦附设多个专业及具质素的信息讲座,让聪众洞悉业界发展及市场动向。场馆内亦设有由多位名厨即席贡技的特式活动,预计吸引多名专业买家 及业界代表亲身来临参与这一年一度的业界盛事。


Official Website 大会网站: www.naturalproductsasia.com

To save your precious time, you can NOW pre-register
为了有更充裕时间与展商洽谈业务,请即办理网上预先登记手续

Product Preview 展品预览
Premier products and supplies from over 60 exhibitors have been covered in the latest Expo Update-1 . Download and share with your colleagues and business partners.

展 会快讯1辑录了超过60家展商的精选产品及供应 ……请即下载并与您的同事及合作伙伴分享。

Expo Asia Video
展会短片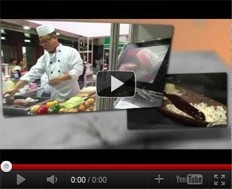 Contact the Show Team
请与主办方连络